As our mission of empowering individuals through every cup of coffee continues to expand, we recognized the need to connect with people in their daily routines and create more avenues for empowerment. This realization gave birth to Leiva's Express, a place where we foster community, cultivate relationships, and provide the opportunity to savor a premium cup of coffee. Our commitment to quality is evident in our handcrafted recipes, meticulously brewed using coffee beans sourced exclusively from our family's farm in Guatemala.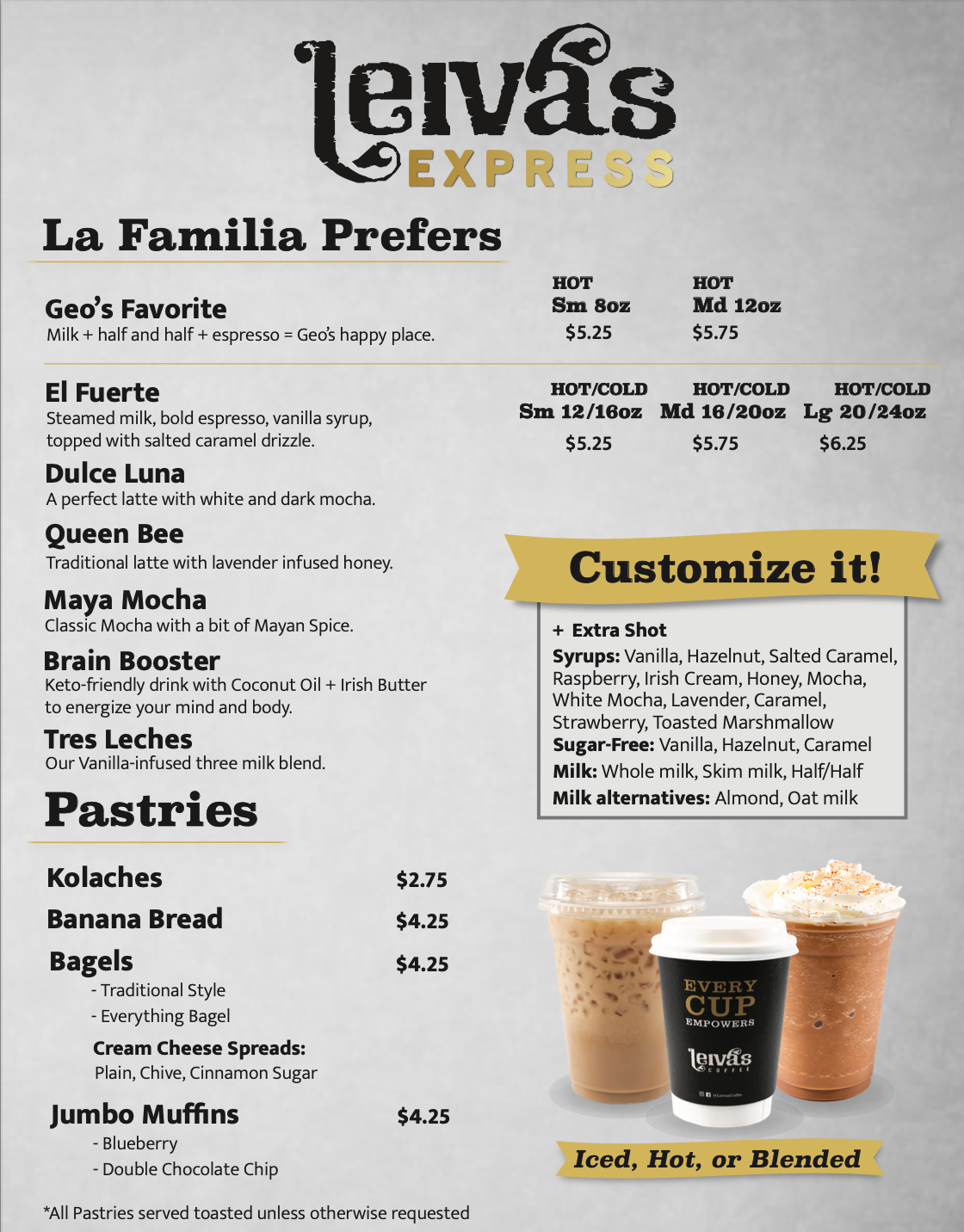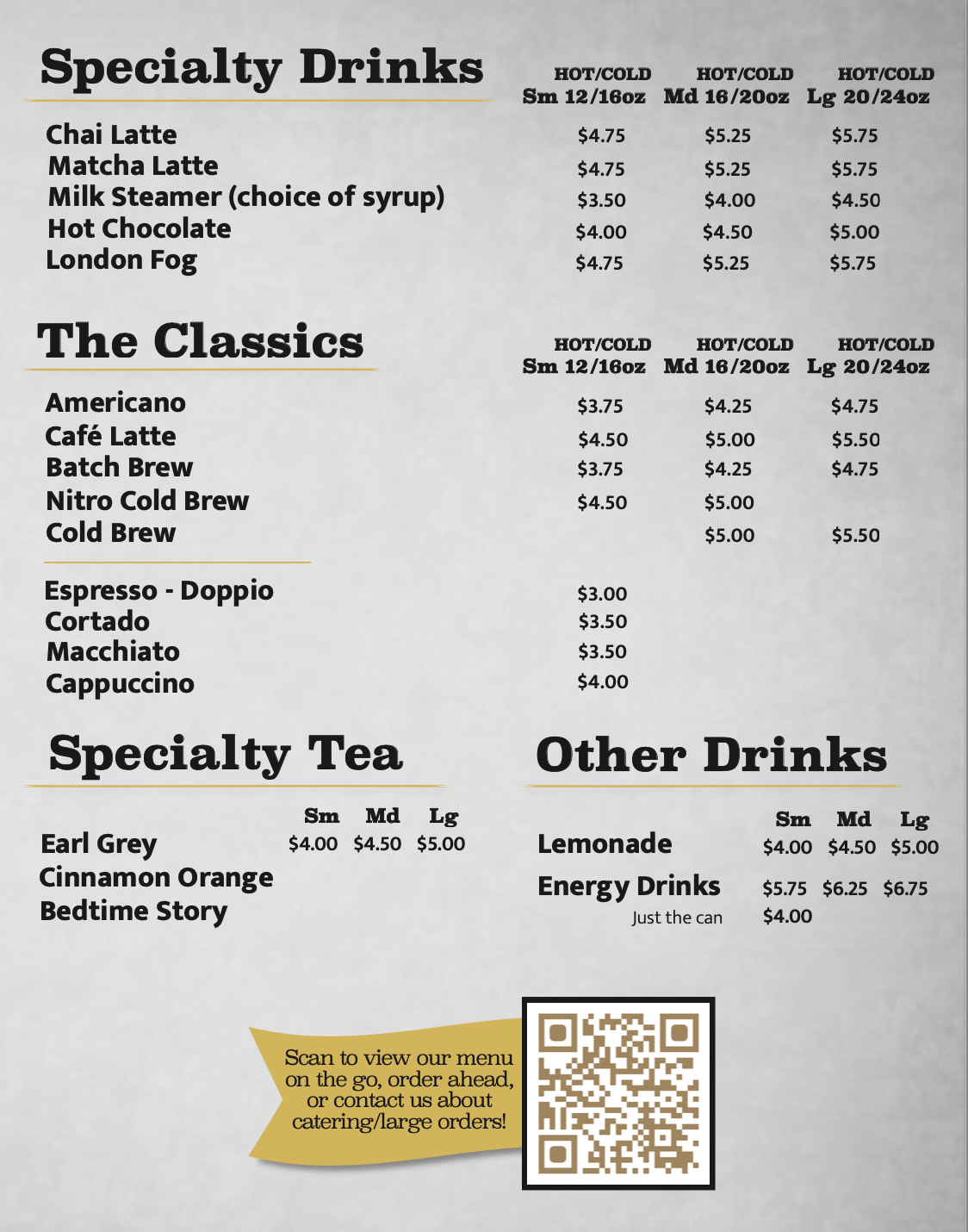 Scan to Order
Scan the QR code to place your Levia's Express order now!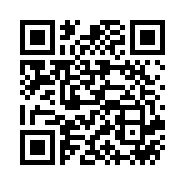 Looking to have Leiva's at your next event?
Email catering@leviascoffee.com for more information.